The Rotary Club of Boronia invites you to join
us for a dinner to mark World Polio Day.
7:00pm Wednesday 23rd
October 2019 at The Knox Club, cnr Stud Road and Boronia Roads, Wantirna.
KEYNOTE SPEAKER - GARY NEWTON
Australian Media & Voice Over Presenter (retired)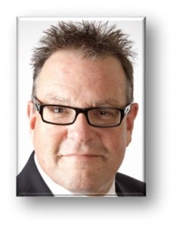 Paralytic Polio Survivor
Disability/Pro-Vaccine Campaigner
Internationally renowned Guest Speaker
Rotarian & 2018 Rotary Ambassador
Informative, amusing, entertaining & inspiring
Born in Melbourne, Gary contracted the polio virus in 1954 just after his first birthday. He spent much of his working life in commercial radio. Now retired, Gary is on the Board of Polio Australia and works as a volunteer educating health professionals and polio survivors in the management of the Late Effects of Polio.
Gary has an up to date perspective on both world polio eradication and the needs of Australian polio survivors, and has a clear understanding of polio through lived experience, particularly its Late Effects and Post-Polio Syndrome (PPS).
In his talk Gary will share his funny and emotional personal experiences:
What it's like to have polio, what happened when he contracted the disease and what it meant to him and his family,

His early school days at a special school for 'crippled' children and where that lead him,

How he realised his career dreams, overcame personal challenges and learnt to never give up because you never know just how close you are to succeeding.
Admission - $45 per person includes two course dinner (served on 50/50 basis). Drinks at bar prices.
All funds raised on the evening will go toward supporting the eradication of polio.